You can visit us at FACE BOOK.  Like the page if you'd like to get updates about our happenings and performances.  We'd love to you have you bring friends along.  Share us with others.
https://www.facebook.com/MyAirProductions/
http://www.puppethub.com/profile/JosephEmory? xg_source=profiles_memberList
PUPPET HUB
An international WEB site to display work and progress designed for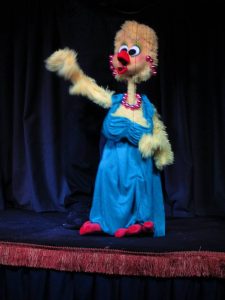 Puppeteers and Puppet Builders both professional and non professional MyAir Productions has several photos and examples of their customized puppet creations and recreations.