WELCOME
I'm Joey along with my Wife Jennifer, we are My Air Productions.
MY AIR PRODUCTIONS EXISTS TO BRING THE AMAZING ART OF PUPPETRY TO WEST MICHIGAN.
          We're located at;   
5069 Duck Lake Rd Whitehall, MI 49461
Founded in 1989 My Air Productions created thematic music in 2008 we started on an old but renewed adventure to bring the Art of puppetry to the West Michigan area.  in 2013 we decided our shows were getting so complex that we needed a full time space to perform.. The My Air Productions Puppet Barn was created just for that purpose.  Our new goal is to have the biggest little Puppet Theater in West Michigan.  Your excitement and participation over this past 4 years have inspired and energized this goal Thanks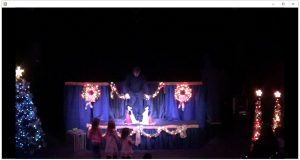 I started with puppetry way back in elementary school.  Blessed back then to be able to see such greats as Parsons Puppets, Cowan Puppets, Poppin jay Puppets, Bob Brown and the list goes on in person to todays amazing array of masters in this art.  Our goal remains the same.  To bring this art to the West Michigan Area and share it with our growing number of friends and family.  We don't stop there.
BIRTHDAY PARTIES: We have added the offering of providing the My Air Productions Theater for birthday parties with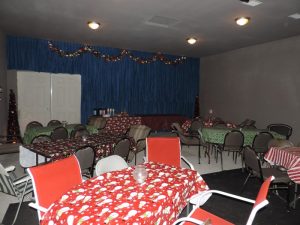 customized performances just for you. Themes and Characters, tables cake and ice cream can all be served up in your own private party with plenty of parking and a birthday they will never forget.  Contact us for more information.
PRODUCTION ASSISTANCE:  We have created a space with the goal of being able to provide practice, build, development area perfect for that troop or individual trying to perfect your show from beginning to end or just that final process.  My Air Productions is located in an area rich with nature and that quiet escape conducive to the creative goal you are going for.  Simple or complicated the My Air Productions Studio has everything you'll need to build, edit and create.  We can also assist you in your efforts.  Contact us for more information.