CUSTOM BIRTHDAY PARTIES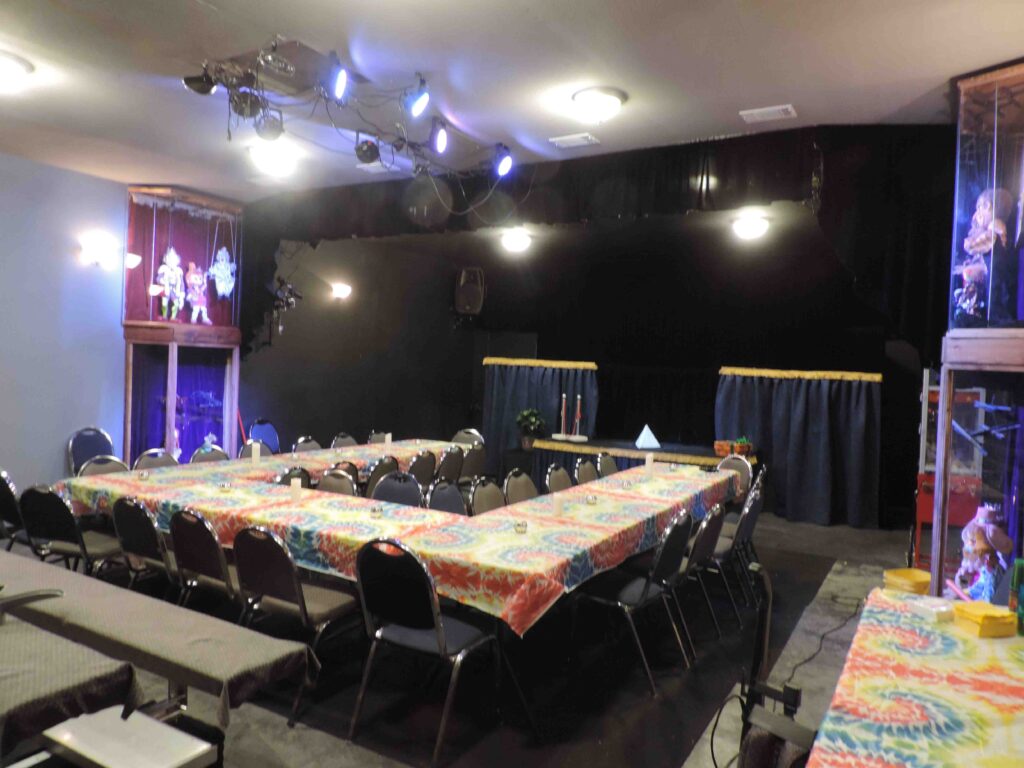 HOST YOUR NEXT BIRTHDAY PARTY HERE WITH US
PARTIES INCLUDE
A Variety Puppet Show With Custom Introduction
Tables Decorated with colored table covers Red, Blue, Black, Orange, Tie Die, Light Blue or White.
Cake table covered, and optional covered food tables.
Bring your own food (We have refrigeration) and circuits for crock pots and roasters.
We can seat up to 40 people with tables and will allow your own specific themed decoration themes as well.
Your Kids or Family will love this experience with memories they will never forget.
Call us for pricing and additional details. 231-557-6277