MY AIR PRODUCTIONS PUPPET BARN  2019 PERFORMANCE SCHEDULE
---
MY AIR PRODUCTIONS SUMMER SHOW
"MABLE'S SUMMER CIRCUS CELEBRATION"
FRIDAY  JUNE 14TH                      7:00 P.M.
SATURDAY JUNE 15TH               3:00 P.M.
SATURDAY JUNE 15TH               7:00 P.M.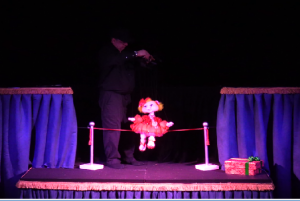 LIONS AND PIGS AND CHICKENS AND MORE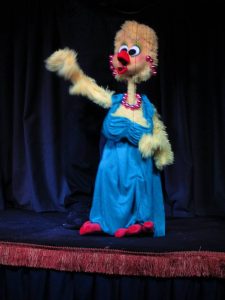 "MABLE'S CIRCUS CELEBRATION"
COME HELP MABLE AND HER FRIENDS MAKE THE GREATEST CIRCUS SHOW ON EARTH THIS SUMMER
The participants will create their own characters they can take home in this workshop.  Although the workshop is free, any donations towards materials cost would be accepted and appreciated
Message us at     https://myairproductions.net/social-media-links/  Or email us at:   joey.emory@myairproductions.com  to reserve your seats now
This performance is for the entire family  You'll Love It.

Limited available space so contact us to ensure your seats for this amazing show. 
All Of Our Performances are Free however donations are always welcome.  To Sign up for our News letter simply like us on FACEBOOK at https://www.facebook.com/MyAirProductions/?ref=bookmarks
       Or Email us at:         joey.emory@myairproduction.com



We are Located At
5069 Duck Lake Rd. Whitehall, MI 49461