SOME OF OUR PAST PERFORMANCES AND GUEST PERFORMERS.  WE LOVE BEING ABLE TO KEEP BRINGING YOU NEW AND DIFFERENT SHOWS BOTH OUR OWN CREATIONS AS WELL AS THOSE GUEST PERFORMERS FROM ALL OVER THE MID WEST.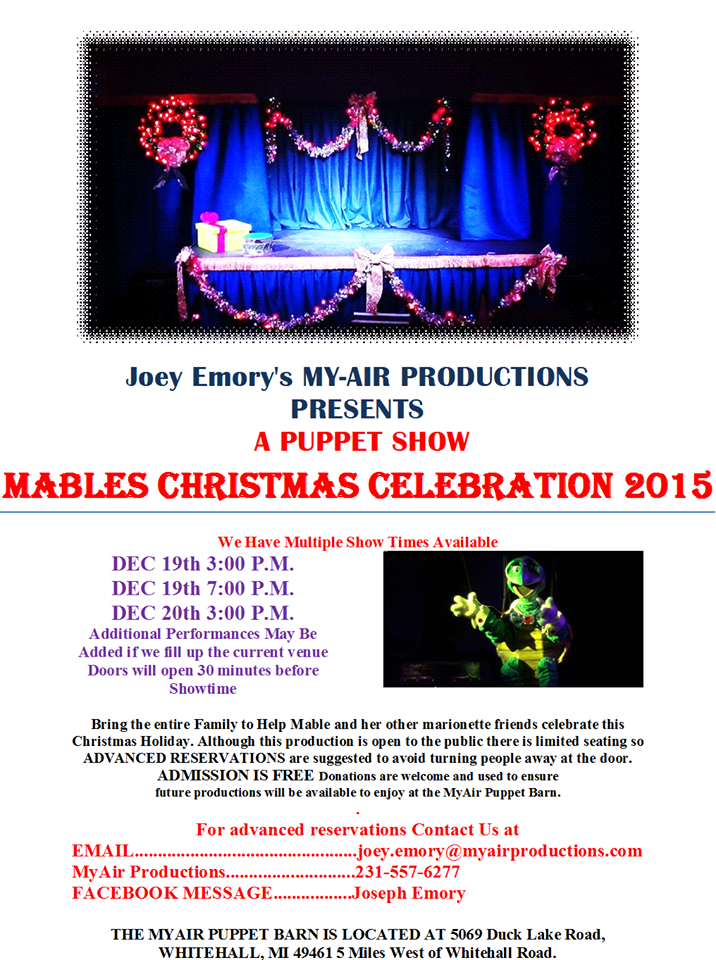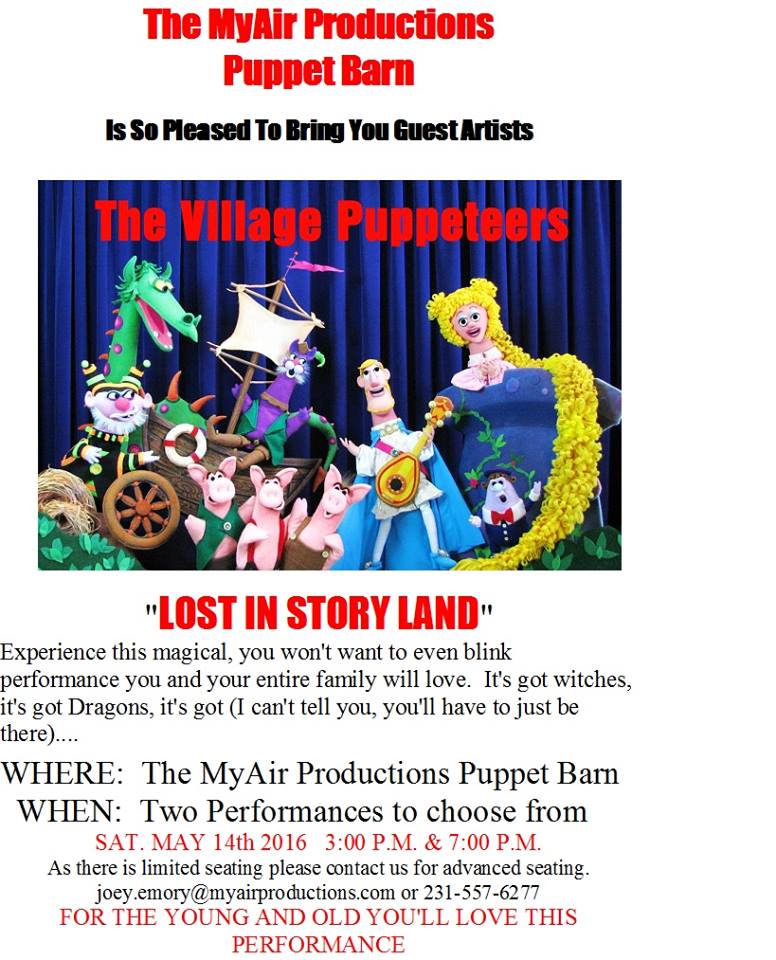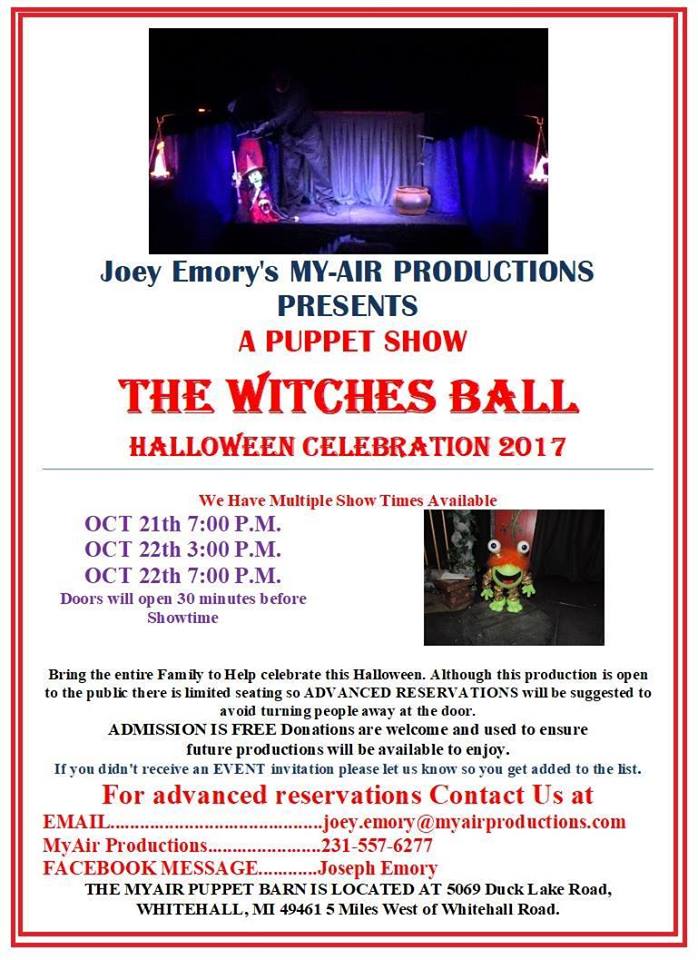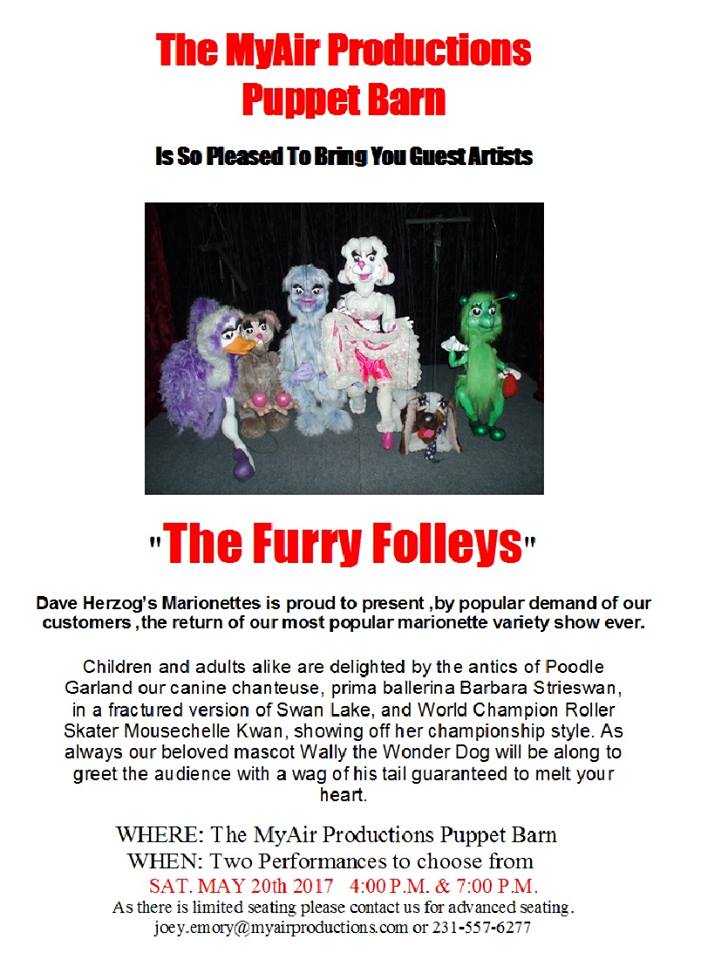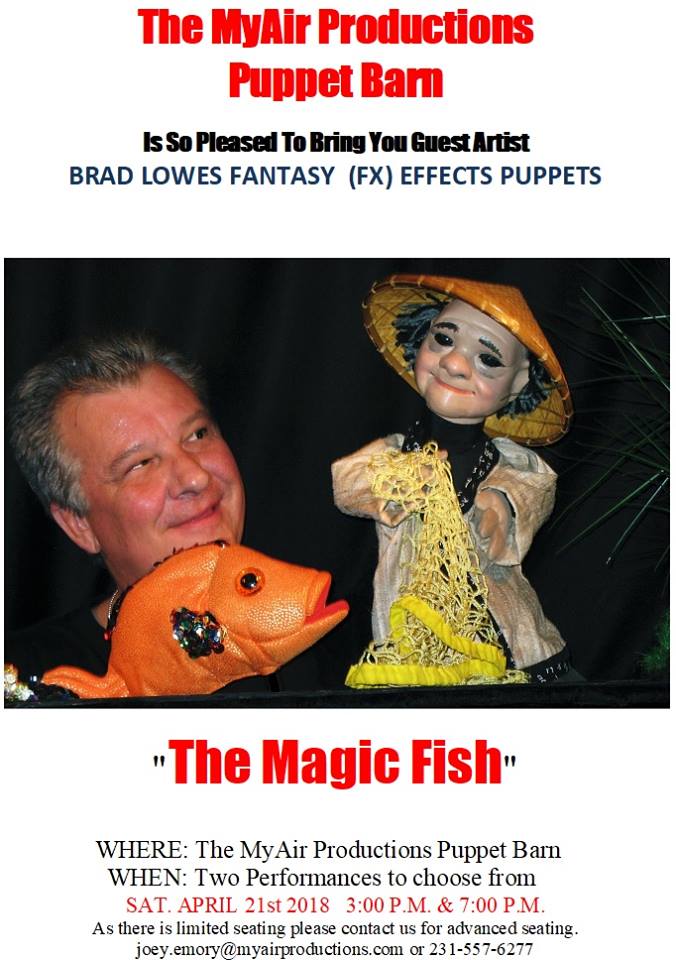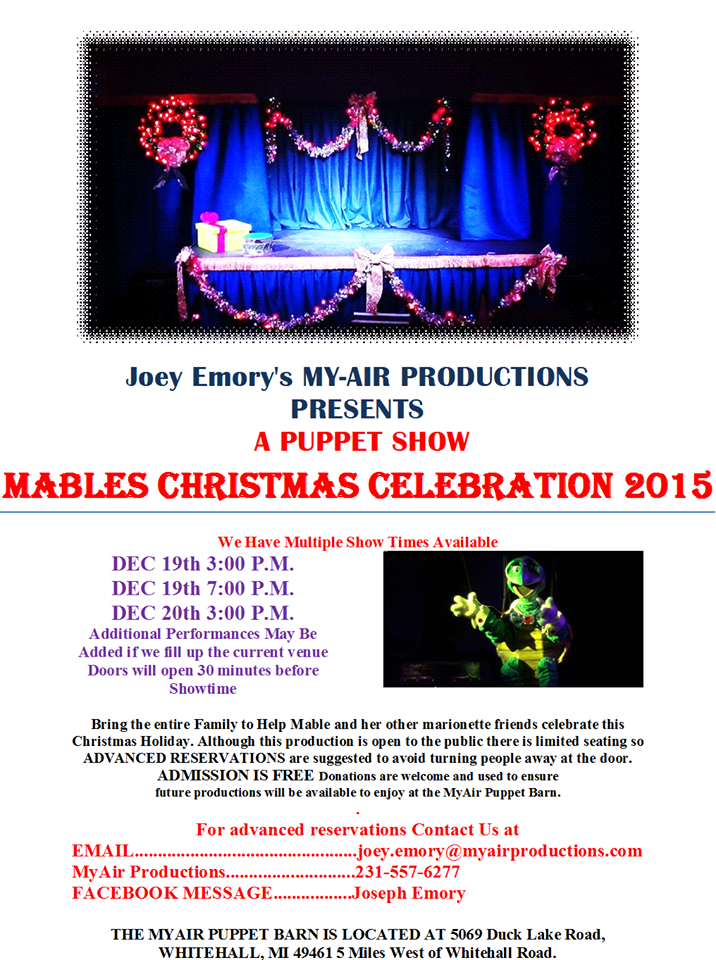 FOLLOW US ON FACEBOOK OR HERE FOR OUR NEWEST UPCOMING PERFORMANCE DATES AND TIMES.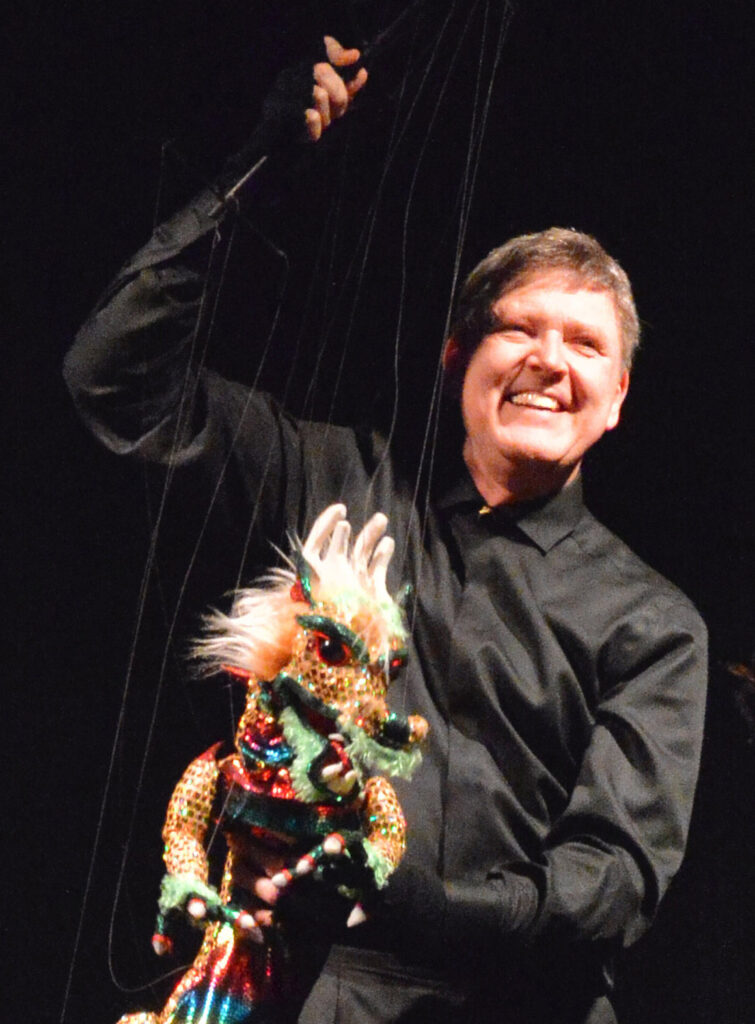 Phillip and his wonderful cast of characters performed at the Playhouse At White Lake in a joint production with MyAir Productions and the Puppet Barn. The audience was amazing along with the performance.